VISUAL POEM 5'11" ︎ LIVE-ACTION / STOP-MOTION
Hear Us Out is a short visual poem dealing with the problem of miscommunication between people and nature. Told from the perspective of an old tree that has witnessed a long-lasting human-induced chain reaction that ultimately led to the destruction of the ecosystem.
IMDb:

https://www.imdb.com/title/tt14804116/
Year of production
Runtime
Aspect ratio
Format and resolution
Language
Subtitles
Genre
Technique
2020
5' 11'
2:1
H.265 UHD 4K
Slovenian
English
Visual poem
Mixed media:
Live action and
stop motion animation
Festival screenings/awards: Film stills: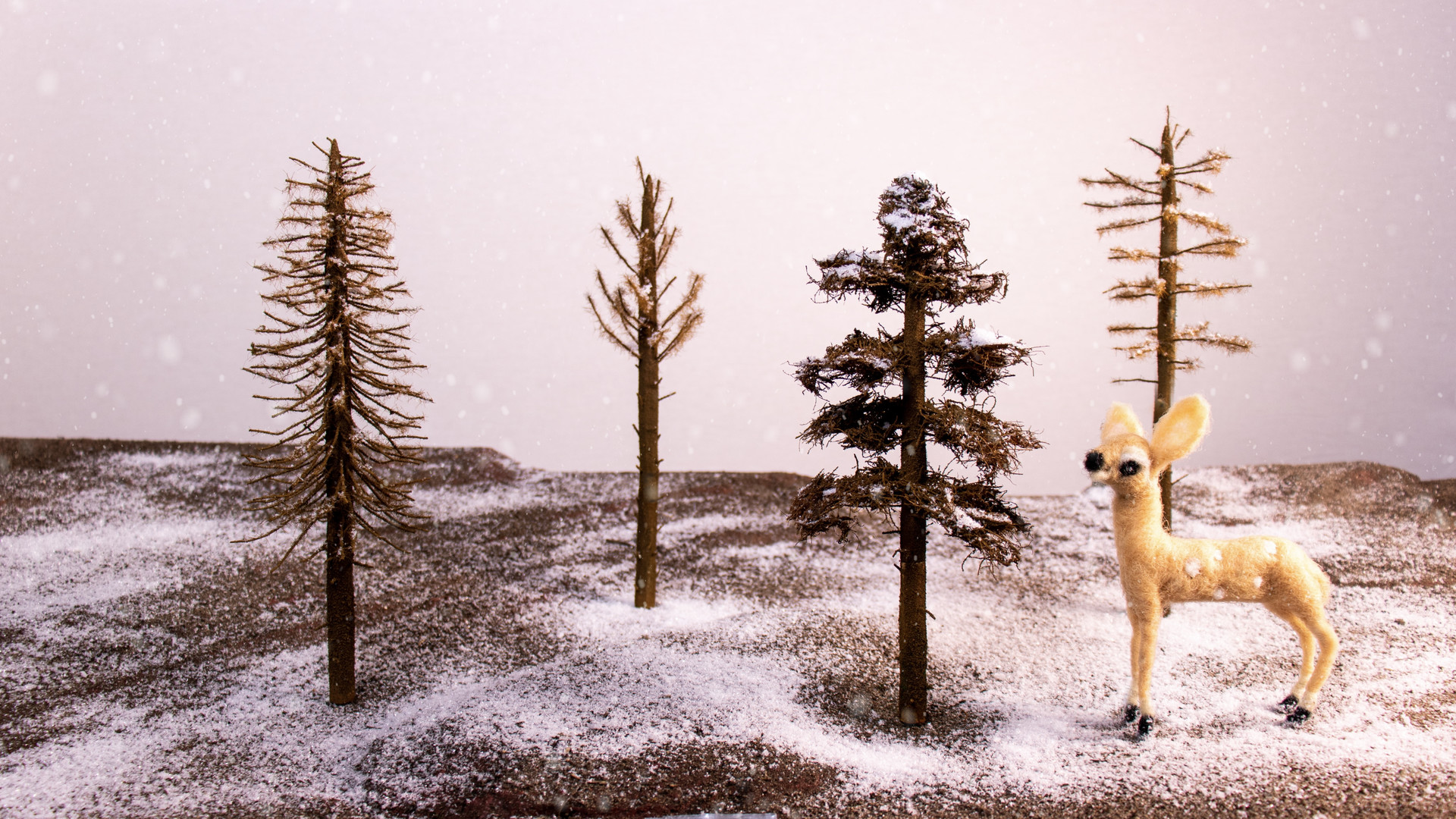 Production shots:

Storyboard:
Filmed on a kitchen table during the covid pandemic.